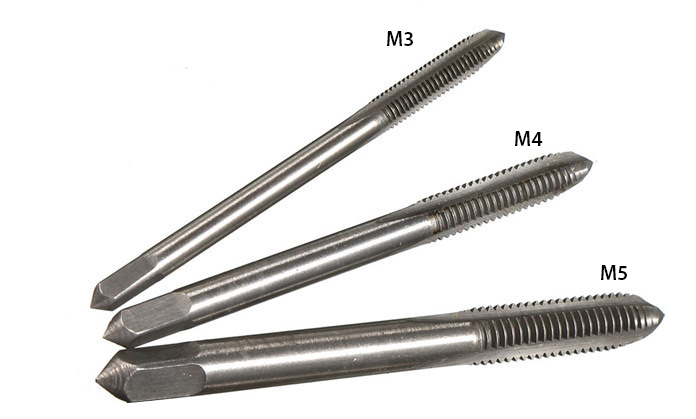 Openbuilds
Tapping Tools
This item is not currently in Stock, but is available for pre-order - typically a one week delay for pre-ordered items.
---
---
Tapping Tools are invaluable.
QTY 1 each in size selected
Sizes available
M3 * 0.5mm (Hole size of 2.5mm recommended)
M5 * 0.8mm  (Hole size of 4.2mm recommended)
Does not include Tap Holder / Tap Wrench
Drill Bit for proper hole size is not included
Tapping Cutting oil recommended during use.
---
Share this Product
---
More from this collection
//